basicss


name→- C-Nicole

age→- 18

location→- Columbia, SC

likes→- Singing, dancing, writing, acting, boxing, MUSIC, sex, shopping, Hollister, Apple Bottom, getting my hair & nails done, Forces (+ all white is a must), taking pictures, and enjoying life.

dislikes→- Ignorance, racism, stank breath, people who talk alot but don't be saying anything, people who think they know everything but be wrong most the time, people who have no reason to be arrogant but are, and anyone who disagrees or goes up against me. LMAO!


profilesss


myspace→- http://myspace.com/mzdawl

blackplanet→- n/a

personal sites→- n/a

aol instant messanger&raqou;- n/a

yahoo messanger→- C0ckyBiitch

email address→- CaramelDippedSex@gmail.com


favoritesss


three stores→- Hollister, Charcoal, and Arden B.

three songs→- Miss New Booty; Bubba Sparxx, Testify; Common, FLOETRY f/ Common

three colors→- Red, Pink, and Blue.

three people→- Anthony, Misha, and my MOM.

three things you can`t live w.o.→- SEX, MONEY, CELLY.

three foods→- Shrimp Alfredo, Pizza Rolls, and Auntie Anne's Cinnamon Pretzels.


a little extrasss


post picturesyourself :two minimum: : four maximum
and one must be full body→-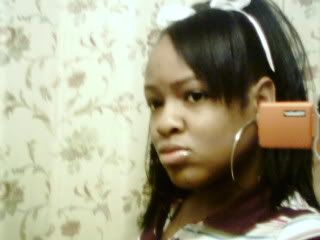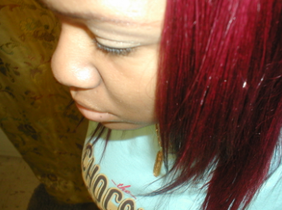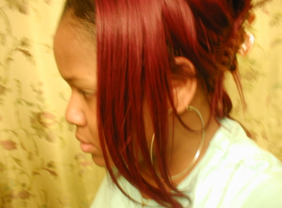 questions..comments..last words..→- You wouldn't be able to tell by looking at me, unless you saw the rest of my fam...but i'm mixed.I'm blak, cherokee, and white...nice mix huh? I think my name is very self-explanatory, and says it all.Even so, i'm a coo' person to get along with...very easy.I can be associates (don't have friends) with anybody, until they get on my bad side.I have a bad temper, and need Anger Management.I've seen a shrink when I was like 11, because of my anger issues.They still haven't been solved, and would probably kill someone if I got in a fight and no one broke it up.I'm hoplessly in love with a nigga who don't love me, but oh well...life sucks.I love sex, and it's what got me into the bullshit i'm in now.I hate females, unless i'm fucking them.I love clothes, and i'm honestly materialistic.I'm spoiled, and a bitch.I don't care if people like me, what they think of me, or anything of the nature.I'm living my life for me, not you.Suck it up like my nut in yo' nigga mouth, and be gone bitch!